Send Inquiry
Featuring a top quality range including products like Handheld Inkjet Printer, Vertical Continuous Sealing Machine, Band Sealer Machine, etc.
About Us
The demand for packaging-based products has increased vastly, which has been fulfilled by our company, Genuine Packaging Solutions. Since our business became operative in the year of 2019, we have gained a good amount of credibility as a manufacturer, supplier, trader and service provider of the perfectly rendered packaging solutions. Horizontal Band Sealer Machine, Batch Coding Printer Machine, Packway Heavy Duty Strapping Machine, High Adjustable 18X10 Capacity Shrink Tunnel Machine, Vertical Continuous Sealing Machine, etc., are included in our broad range of items and we present these to clients at affordable rates. Besides ensuring consistency in our wide product selection, we also ensure that our business ways are strictly ethical when dealing with the customers. Moreover, we also provide repairing services after sales & without sales.
Most Popular Products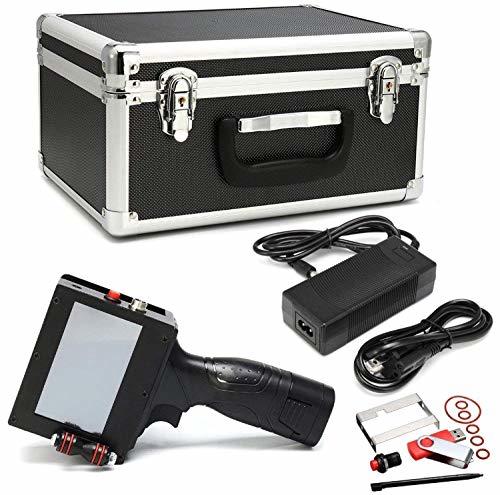 Shape features, Aluminum alloy ; Dimension, Controller: 130*100*42mm, Print head: 90*110*107mm ; Net weight, Controller: 0.5KG, Print head: 0.5KG ; Printing height ... Printing height: 12.7mm Printing distance: 2-5mm Printing length: 2000 characters for each mess... Printing speed: 70m/min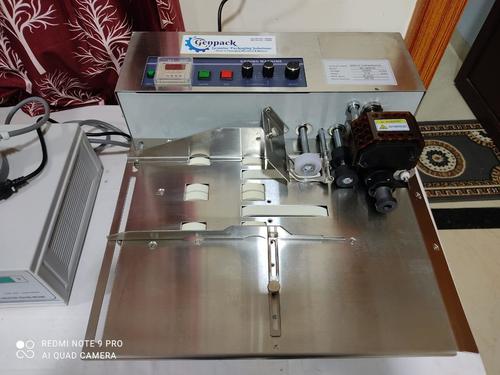 Dry Ink Batch Coding machine is ideal for printing labels on papers, thin cardboard, non-absorbent plastic film and aluminum film with solid ink, characterized by high definition, instant printing & instant dry and strong adhesion. Batch Coding machine adopt photoelectric mechanism technology, automatic temperature control, auto counting, adjustable print position.

Why Us?
Presently it could be challenging for emerging businesses to succeed due to the highly demanding market conditions, but in the competitive surrounding, our business has made considerable progress. The following aspects that separate us from the other companies have made success achievable:
We ensure utmost honesty and fairness in all our business activities with the respected clients.
We stay committed to delivering our products at the minimum possible prices.
We are completely aware of customer expectations and make sure they are met satisfactorily and swiftly.
We have a knowledgeable team which is well prepared to manage all the activities of company with great efficiency.
We always assure to meet the orders of clients in a quick and secure manner.
Team
The team that we possess in our company is really remarkable, operates perfectly and ensures a continuous assembly line. We perform different assessment processes for choosing the members of our team. It comprises a large number of experts from the industry who have acquired extensive knowledge to produce high-quality products, such as Packway Heavy Duty Strapping Machine, Vertical Continuous Sealing Machine, Horizontal Band Sealer Machine, High Adjustable 18X10 Capacity Shrink Tunnel Machine, Batch Coding Printer Machine and many more. Additionally, our team also makes it convenient and effective to satisfy the particular needs of customers and all this is how our team carries out all activities in the organization in a constructive as well as timely manner.